Space Jam: A New Legacy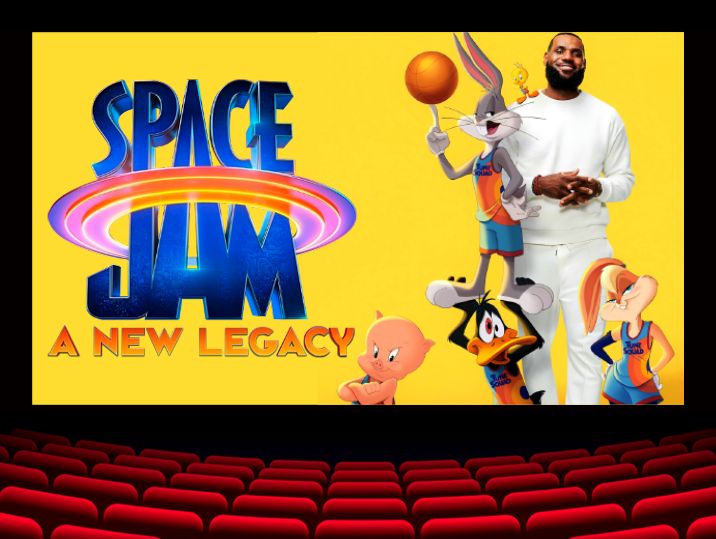 Welcome to the Jam! Basketball star Lebron James alongside Bugs Bunny are off on an epic adventure! Lebron and his young son Dom are trapped in digital space by a rogue Artificial Intelligence. He must get them home safely by leading Bugs, Lola and the whole gang of Looney Tunes to victory over the A.I's digitized basketball champions.
In theaters 16 July, 2021
Space Jam: A New Legacy – 7 Minute Preview – Warner Bros.
Space Jam: A New Legacy – Goon Squad Clip
Space Jam: A New Legacy – Porky Rap
Space Jam: A New Legacy – Visual Journey Featurette
Space Jam: A New Legacy | A Royal Introduction Featurette | WB Kids
Space Jam: A New Legacy – Official Clip | DC
Space Jam: A New Legacy – Neo Ain't Got Nothing On Me
The Bunny & The GOAT | ESPN 30 for 30
LeBron James & Bugs Bunny Talk Space Jam: A New Legacy | The Shop: Uninterrupted | HBO Max
LeBron James, Don Cheadle Attend 'Space Jam: A New Legacy' Premiere
Space Jam: A New Legacy – Soundtrack Artist Reveal
Space Jam A New Legacy DANCE OFF
Space Jam A New Legacy The Game Announce Trailer
Space Jam: A New Legacy x Candy Crush Takeover Event – Welcome Video
Space Jam: A New Legacy |Tune Squad vs Goon Squad | Baller Action Figures and Ultimate LeBron James