SZA & Justin Timberlake – The Other Side (Trolls World Tour)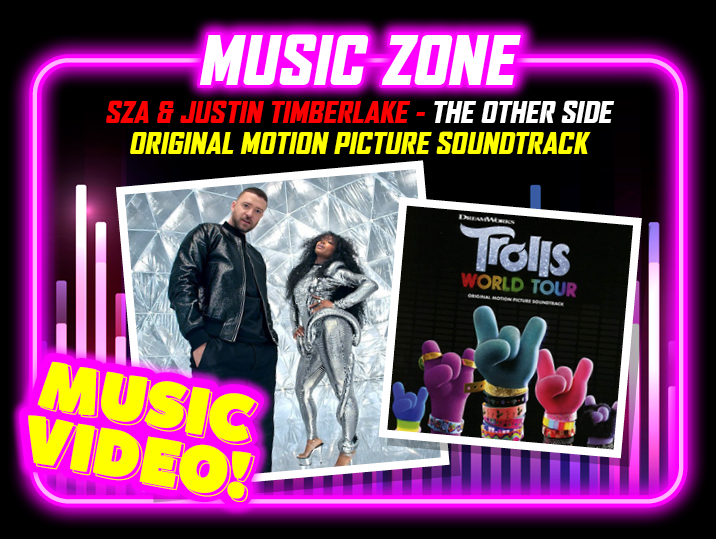 Trolls World Tour full of catchy earworms just like its predecessor – here's a breakdown of every song on the soundtrack. The film, which is just as glittery and fun as 2016's Trolls's, takes place at some point after the events of original movie.
In Trolls World Tour Poppy is happily ruling as queen of her tribe, with her best friend Branch at her side. Thanks to an invitation to Queen Barb's world tour, Poppy learns her tribe is just one of six Troll tribes – pop, rock, classical, funk, techno, and country. Each tribe has a string that represents their genre of music. Barb intends to steal the strings from each tribe to force all trolls to come together under her music: rock. Branch and Poppy set out to convince Barb to unite all music, instead of destroying what's different than hers.
Lyrics
The Other Side (From Trolls World Tour)
How does she take my life
And make it fly free like butterflies
As soon as I realize
Exactly what this is
I'll tell her
In an instant
Cause I've been dragged a long way
But oh, I could do so much more
And now I cannot sleep
Cause my life's
Greater than my dreams
And when you've lost your life
I'll find the other side
How does she take these eyes
And make them see right through
These tears I've cried
As long as you're mine
I'm alright
You can feel
I'm all yours tonight
Cause I've been dragged a long way
But oh, I could do so much more
And now I cannot sleep
Cause my life's
Greater than my dreams
And when you've lost your life
I'll find the other side
On the other side
It took me a long time to find her
And I don't see it slipping away
I can't picture living without her
But my choices have stolen my fate
And now I cannot speak
Cause my life's greater
Than it seems
And now I cannot sleep
Cause my life's
Greater than my dreams
And when you've lost your life
I'll find the other side
Now that I'm here
I'll always be around
Now that I'm hers
I'm never falling down
I'm never scared
Because I feel it's right
On the other side